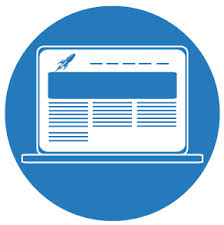 How many times have you purchased new software or hardware, and avoided the help menu or user manual? Experts reason that about 90 percent of all features included with software go unused! Much of this comes down to lack of training for individuals using the technology – they use what they know and need most, and avoid anything that would require study or practice to implement. Its human nature to take the path of least resistance, but with a little motivation you could better benefit from the money spent on technology for your business.*
How to get the most out of your Technology Investment
Instead of letting your technology investments continue on underutilized, here are 4 tips for getting the most out of your technology dollars:
Put the client in the driver's seat of communication. You can improve the quality of customer service offered by your company through the use of simple technology. The more connected you are to your clients, the happier they are with your work. Use technology to give your clients a way to initiate discussion with you, either through blog interaction or a discussion forum. Set up instant messaging so clients can contact appropriate staff members as necessary. It's simple technology, but will result in improved client retention, repeat customers and better communication.
Create a business culture of continuous improvement. One of the most amazing aspects of technology is how quickly it is updated and improved. Just when you think you have the best of the best, new technologies and processes are created to improve productivity. Even in the sometimes mundane office environments, new ideas will enhance efficiency and productivity. Encourage staff and consultants to let the new ideas flow – continuous improvement is the key for making the most out of your technology.
Highly repetitive tasks are also good ones to outsource. Data entry or accounts payable and receivable are jobs that you most likely can do, but they will only slow down your own productivity. Many times you can hire a virtual assistant to help you in these areas for just a few hours a week. This will not be overly costly and will inevitably free you up to work on other areas of the business that would most benefit from your attention.
Internal email newsletters with tips. Most businesses recognize the value of sending newsletters to their clients to keep in touch and establish relationships, but what about internal newsletters among staff members? Send a weekly email to your staff with a single technology tip that explains how to do something that will improve their productivity or make their lives a little easier. Keep it fun and add a cartoon or a quick quiz to keep the staff looking forward to their weekly newsletter. Your ideas for topics can come from training and seminars you attend, or from questions staff ask the IT department. If one person doesn't understand something, there are probably a few others who also don't understand – but aren't speaking up about it. 
*Source: SPC International Online, Inc.
If you would like to know more, please contact us at 1-800-871-9683 for a free consultation. Also, if you do not have online BDR (backup-disaster-recovery) and anti-virus/malware protection for your business, please give us a call to help you implement the latest systems. Our email address is: markhuffman@creativebusinesstechnologies.com